While visiting the NIKR Lab in the Purple Gardens, you will find a secret weapon. To gain access to it, you will have to find all 8 varieties of spectral vodka.
How to pass the quest "Where the Spectral Leads"
Each bottle can be easily found in the purple gardens, so you won't have to go far from this location. These are the following varieties:
Green - in the nursery storage just to the right of the center of the location, where the greenhouse is located (with Carter Reynolds). Go inside, turn right and search the container.
Purple - in Dr. Blossom's office. Go deep into the NICR laboratory after you find the corpse of Blossom (in the story). Pick up her card and find the doctor's office in the far corridor. Inside will be purple vodka.
Red and Black - Look in the same picnic area where you will find the map from the NICR lab while following Elena's trail. Next to a bottle of black spectral vodka.
Blue - This bottle can be obtained in the labyrinth on the left after entering the purple gardens (at the bottom of the map, there is a square). Enter the labyrinth, turn left, and then move deeper until you notice a table with a bottle on your right hand.
Yellow - pass U??ey, located on the right at the exit from the NICR laboratory. The game will offer you to go there to destroy the osquites. There is a building there, and inside there will be a bottle of brown (yellow) vodka.
Orange - Look inside the container in the greenhouse with Carter Reynolds. It's in the middle of the gardens.
Blue - look in the caretaker's hut next to the NICR laboratory (to the west of it). Go inside and examine the shelf in the far right corner.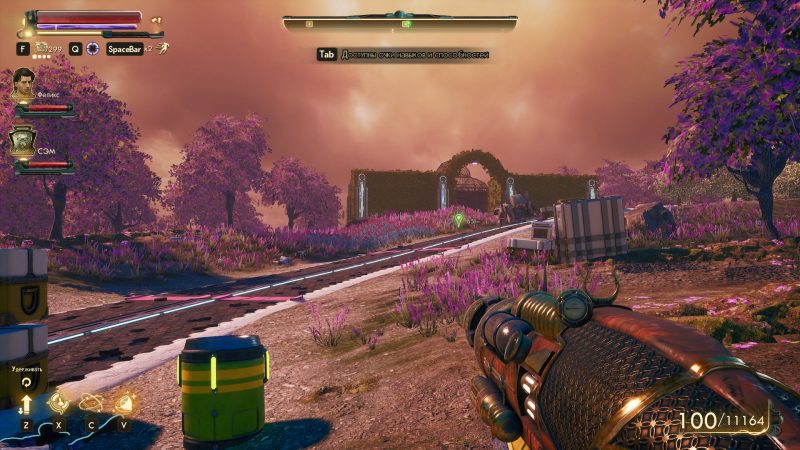 After collecting all 8 varieties, return to Blossom's corpse in the NICR lab and open the container using the terminal nearby. Pick up the new Spectral Gatling weapon.