How old are the Hokai Star Rail characters and how tall are they?
In this article, we will tell you how old and how tall all the characters in Honkai Star Rail are.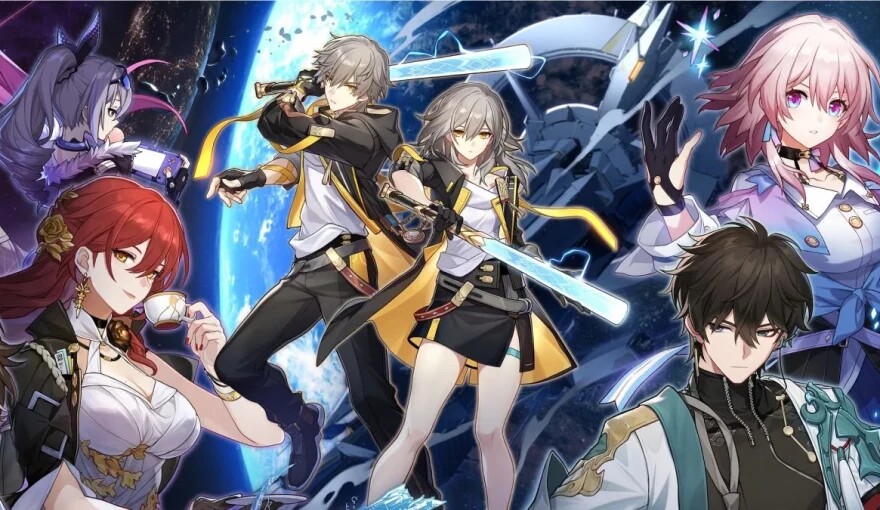 Did you like the article?
Age and height of Honkai Star Rail characters
Note . We use official data from the game. As soon as more accurate information becomes available, we will update the article.
Unfortunately, at the moment it will not be possible to indicate the exact age and height, but we can use information from the lore. And then we get the following data:
Arlan
Age - boy
Height - short man
Asta
Age - young girl
Height - medium
Bailu
Age - young lady
Height - short woman
Armor
Age - young / young
Height - medium
Clara
Age - young/young girl
Height - short girl
Dan Hen
Age - young male
Height - medium
Cheetah
Age - not mentioned
Height is a tall man
Hertha
Age - Appears as a child puppet of the real Hertha
Growth - undersized
Himeko
Age - not mentioned
Growth - high
Hook
Age - child
Growth - undersized
March 7
Age - young/young girl
Height - medium
Natasha
Age - not mentioned
Height is a tall woman
sang
Age - young / young
Growth - undersized
Cyinque
Age - not mentioned
Growth - undersized
Sampo
Age - not mentioned
Height is a tall man
Zele
Age - not mentioned
Height - medium
Serval
Age - eldest daughter
Height is a tall woman
Sushan
Age - not mentioned
Height - medium
tingyun
Age - fox girl
Height - medium
Pioneer
Age - unknown
Height - medium
Welt
Age - assumed to be mature in history
Height is a tall man
Yangqin
Age - early youth
Growth - undersized
Game from the guide
Platform:

PS5, PS4, PC, Android, iOS

Genre:

Action, RPG, Adventure, JRPG

Release date

11 October 2023
More interesting articles