We talk about prayer Mountains and markets in Genshin Impact. A new 4-star character Yan Fei is available in the banner with Zhong Li for the prayer of the event. The Zhong Li banner starts on APRIL 28 at 20:00 (UTC), and the event ends on MAY 18 at 19:00 (UTC).
In addition to Zhong Li and Yan Fei, the banner features Noelle and Dione.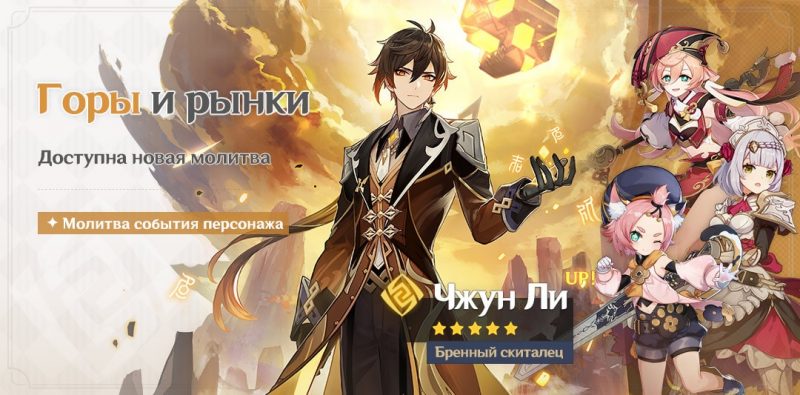 Zhong Li
At first, this character had rather weak characteristics. But then miHoYo upgraded and enhanced Jun Li's stats. The character has Geo support, but also DPS.
Noelle
If you unlocked all 6 constellations with Noelle, then she becomes a very powerful character. To increase elemental resonance, to increase attack damage by 15%, we recommend using it in tandem with another Geo character.
Dione
It is useful for your DPS heroes (Razor, Tartaglia, Hu Tao, Xiao). Dione is able to heal and create protection at a distance (but the character must be in a certain radius). It will be useful when passing through the abyss. We advise you to open all the constellations, so you can use +200 elemental mastery. Also, when using the Bow of Favonia, Dione will be able to generate a huge amount of energy in favor of your squad.